Mobile Lube Solutions
August 20, 2014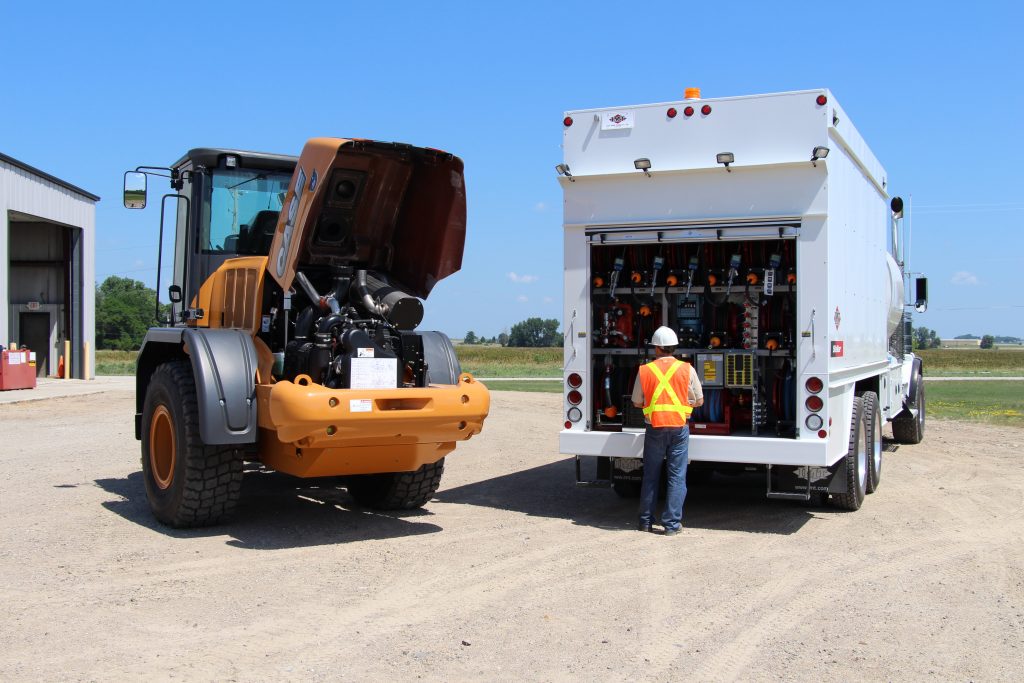 Every contractor and equipment fleet needs a lube schedule. There's really no way around it. And the one thing many contractors are tempted to do — cut corners — is the one thing that is almost guaranteed to backfire.

Companies have a variety of options when selecting how to tackle their lubrication schedules: hauling pails of oil in pickups, mounting a lube system to a service truck or using a lube truck. The first method promotes rampant oil contamination, which shortens engine life, so the other choices become more viable. A contractor of almost any size can justify the purchase of either a mechanics truck with lube capabilities or a dedicated lube truck.

"It doesn't make any sense to drain used oil out of a machine and then put contaminated oil right back in," said Terry Cook, customer support manager for Iowa Mold Tooling Co. Inc. (IMT). "You get immediate wear on these parts when you use contaminated oil. When you stop a machine to get lube done in the field, you have to get it back in the dirt as quickly as possible."


Lube Truck Solutions

Lube trucks have been a necessary part of many contractors' preventive maintenance schedules for decades. They work best for companies with larger equipment and therefore greater fluid needs. An example of a lube truck is the SiteStar from IMT. IMT is constantly enhancing its product lines to include more choices for professionals — like polyethylene tanks instead of steel tanks. Newer poly tanks represent an 80 percent reduction in tank weight and are designed not to allow foreign materials — such as the rust common with steel tanks — to contaminate the fluids.

There are hundreds of possible tank configurations and sizes for lube trucks, and they can hold several fluids, including oil, oil salvage, antifreeze, antifreeze salvage and water. Some lube trucks have such options as storage space, hydraulic or air-operated dispensing systems, sloped floors and sliding doors.
Sizing up Lube Skids
For smaller companies or businesses that typically operate compact equipment, a great option can be a lube system mounted to a mechanics truck or any truck that can legally carry the weight and size of a lube unit. Lube skids are a great fit for any company looking for a lube application that delivers contaminant-free liquids without having to buy a full-service mobile lube truck. The lube skid enables mechanics truck operators to deliver oil, coolant and water to jobsites.
The lube skid is easily removable so customers can have mobile lube service when they need it but also truck-bed space when necessary.
With the amount of money saved using these efficient and contaminant-free lubrication methods, contractors of any size can benefit from using either a lube truck or a lube skid as part of their preventative maintenance schedule.
A comprehensive field-service program keeps equipment running as smoothly as possible for as long as possible.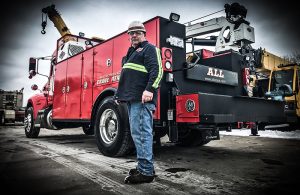 The crew at All Erection and Crane Rental in Cleveland only trusts trucks with the red diamond. Find out why.
Read More »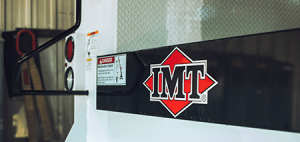 Check out how IMT has helped QT equipment establish itself as a premier field service truck supplier.
Read More »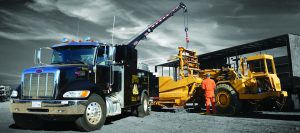 Hear why Wade's Heavy Equipment only relies on IMT service trucks and cranes. Contact us to discuss how an IMT mechanics truck can help you get the job done too.
Read More »