About Us
Our Story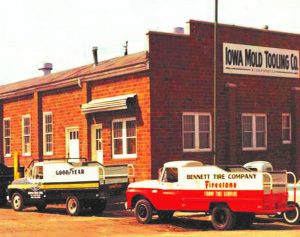 In 1961, we opened a small tire-recapping molds business in Garner, Iowa — Iowa Mold Tooling Co., Inc.
In the first years after opening our doors, we developed an air compressor that operated off a tire-service truck engine before introducing the first IMT service truck to the market in 1965. Our small-town business launched into the industry, and is known today as a leading manufacturer of service vehicles and material handling systems.
Just like our first innovation in 1961, IMT products are manufactured to deliver quality, value, and performance. As a member of the Oshkosh Corporation (NYSE: OSK), IMT products benefit from the competitive advantage of an industry-leading manufacturer.
With a simple mission to be a successful, people-oriented company serving a global market, at IMT, we put our customers first.
---
Our Products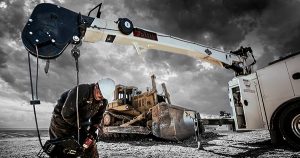 IMT products are developed and manufactured to deliver unparalleled quality, enduring value, and top of the line performance. From our hardworking service trucks to our heavy-lifting cranes, IMT products help you get the job done. Created with you in mind, our products incorporate carefully crafted details to ensure your user experience is simple, intuitive, and above all, reliable. IMT products make the job effortless, so you can rest easy.
At IMT, we spend every day working to design and manufacture mechanics trucks, lube trucks, tire trucks, air compressors and truck mounted cranes that deliver those qualities. Our customers know they can trust IMT products to get the job done.
---

IMT. NOTHING SAYS COMMITMENT LIKE THE DIAMOND.™
Renowned for its superior qualities, the strength, durability and shine of a diamond is unmatched. Just like the diamond in our logo, IMT builds strong and durable products that captivate our customers. When we stick that red diamond on the side of our products, you can rest assured that you're getting more than just a service truck, crane, or air compressor. You're getting a commitment of quality, knowledge, and service.