Cranes Servicing Cranes
November 26, 2016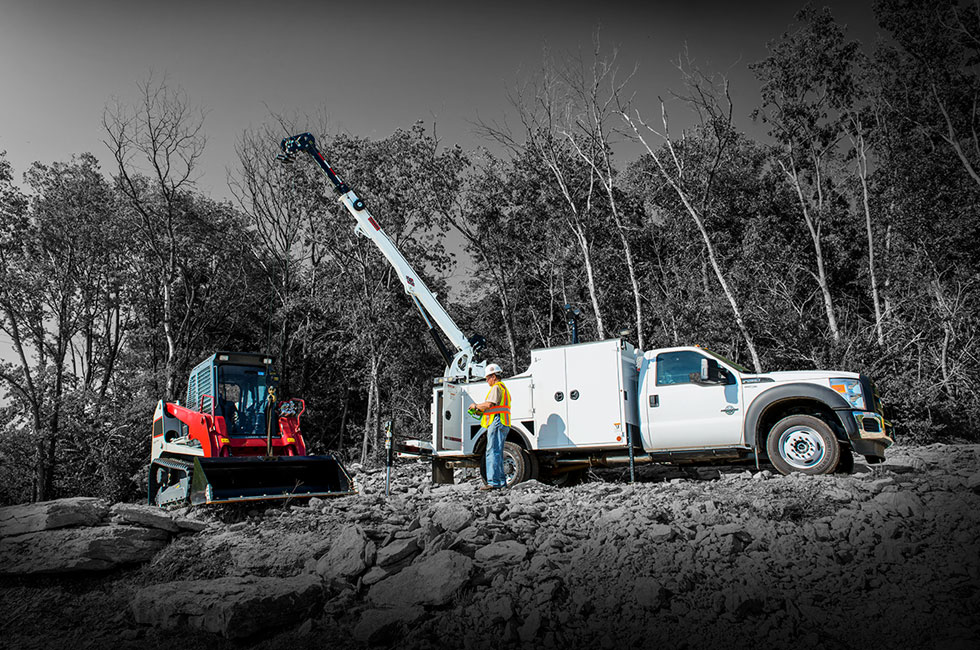 The key to any successful rental business is keeping the customer happy, and it's no different when it comes to crane rental. There's no quicker way for a customer to become dissatisfied than when they experience downtime.
That's when a well-planned field-service program can make all the difference to the success or failure of a crane rental business. Coincidentally enough, that often means small cranes will play a crucial role in servicing big cranes.
Connelly Crane Rental Corp. recognizes the value of field service to their customers. A family-owned and managed business since 1943, Connelly Crane has relied on some form of field service since its establishment.
"The key to crane rental is response," said Mike Connelly, president of Connelly Crane. "When our customers rent the crane, they expect it to be running. Our field-service program helps make that happen for them.
Servicing Cranes
Connelly Crane, based in the Detroit area, acted on the recommendation of a fellow Michigan dealership, Wolverine Tractor and Equipment Company, and turned to Iowa Mold Tooling Co., Inc. (IMT) to help evolve their field-service program. Connelly has two IMT Dominator® mechanics trucks. Meyer said their whole team of mechanics has been very pleased with the Dominator I mechanics truck.
"The Dominator has really helped with our response time and has carved a niche for us," said Chet Meyer, operations manager for Connelly Crane.
Bud Herman, head mechanic with Connelly Crane, said they mostly use the Dominator I to go out in the field and get their rental cranes up and running as quickly as possible.
Connelly Crane's mechanics trucks are responsible for maintenance on around 75 cranes ranging from 8-ton to 365-ton capacities. When one of those cranes goes down and requires some heavy-duty repair work — more than a toolbox could do — is when the telescopic crane comes in. The IMT mechanics truck, equipped with an IMT telescopic crane, does everything from pulling outrigger beams, transmissions and clutches to removing the crane's engine. The big advantage? The field mechanic can repair it right there on the job site.
"This has been an excellent truck for us and our customers. It's so versatile," said Herman
Why Field Service?
Having a dedicated field-service program isn't just about making customers happy. Such a program makes a rental business more profitable — it's just that simple. This same idea applies not only to rental companies but also to contractors who want to increase profits by keeping their own cranes up and running.
"There are many ways to make your rental equipment profitable, one of the biggest of which is maintaining your customers' uptime," said Meyer.
Tom Wallace, sales manager at IMT, said customers will believe that field-service trucks are a worthwhile purchase as soon as they understand that the trucks are a component that goes toward improving the bottom line.
"The advantages of mechanics trucks are strongest for customers with large, heavy equipment, which means they are perfect for crane companies," said Wallace. "There's no question you reduce downtime by doing your own field service because you're not losing operation time by transporting the equipment back to the shop or waiting for another dealership to send out their mechanics truck. And when a customer knows that Rental Shop A saved him hours of downtime over Rental Shop B, where do you think he's going to go next time?"
And that's exactly what Connelly Crane has experienced as their field-service program has evolved over the years to include mechanics trucks with telescopic cranes — happier customers who become repeat customers.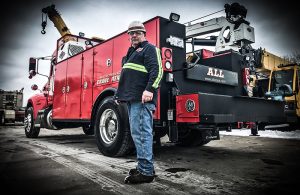 The crew at All Erection and Crane Rental in Cleveland only trusts trucks with the red diamond. Find out why.
Read More »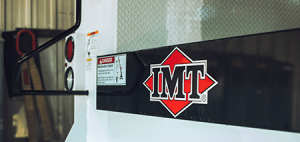 Check out how IMT has helped QT equipment establish itself as a premier field service truck supplier.
Read More »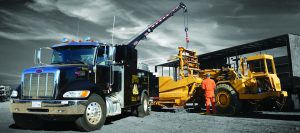 Hear why Wade's Heavy Equipment only relies on IMT service trucks and cranes. Contact us to discuss how an IMT mechanics truck can help you get the job done too.
Read More »